How to locate the engine oil leaks of your car?
Engine oil leaks
When you find fluid leaking from your car, that may be the indication of some issues. So, you need to act fast to fix the leak to prevent the further problems. If the fluid is oily and dark, it is most likely engine oil. If the fluid is with other or bright color, it could be washer fluid or coolant.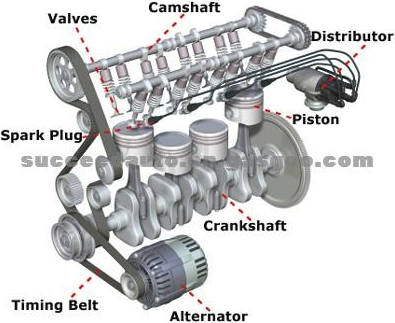 Main leak site
Engine oil leaks are one of the most common automotive leaks. They usually occur at broken or worn gasket joint around the engine block. Changing is a time consuming and requires special equipment.
Engine oil can also leak from other locations besides the head gasket. Oil can seep past worn crankshaft or seals. These types of leaks will only be noticeable when the car is in operation.
We all know that a crankshaft is essential part of your engine. It regulates the ratio of air to fuel. If this ratio is upset, the engine will mal-function and you will hear a loud metallic noise as the engine misfires between cycles. This is an indication of problems on the engine system. If not addressed, the engine will run roughly and loss of power could occur.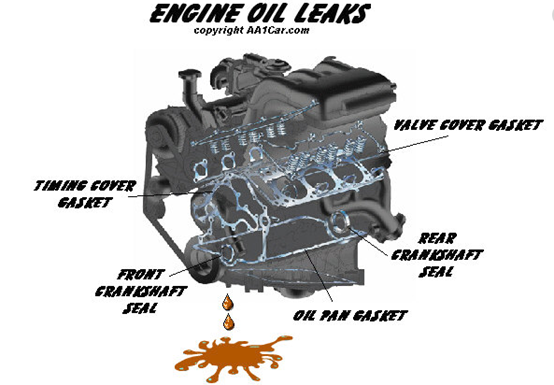 Rightly fix the replacement
Before letting your engine go breakdown, you need to guarantee all the leaks site are located before the repairs are done. Or, the vehicle will have to return to the shop for additional costly repairs.
Leaks can be difficult to find. Leaks can travel from their original location. This can make finding the leaks very difficult to find. There are many leaks detection methods. But some methods of leak detection are much more obvious and thorough.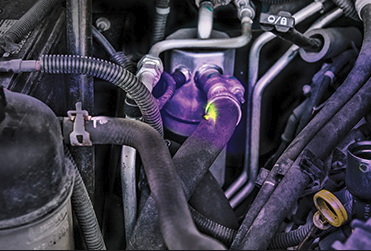 How we deal with the leaks
Sunlonge offer ultraviolet fluorescent leak detection dyes to pinpoint the exact location of all leaks. Simply add the fluorescent dye to system, let the vehicle run for a short period of time (to permeate all leak sites), and then scan the system with one of Sunlonge's UV leak detection lamps.
Sunlonge's UV dyes are concentrated and safe to use. They won't affect the vehicle system's chemical properties. These specialty dyes can remain safely within the fluid system. That means once the repair is made, the dye can be used as part of a preventative maintenance program. Every time a customer comes back to have their vehicle serviced, all a technician has to do is scan the vehicle's system with a UV leak detection lamp. If there are new leaks in the system, the fluorescent dye will glow brightly and indicate the exact location of all new leaks, across fluid-based vehicle systems