These days Sunlonge company proudly announces the release of new UV flashlight SL1000 and SL1200, Mini series, under the fluorescent leak detection brand. Both new series are miniature, cordless, 365NM UV LED leak detection lamp with compact rugged design. The cute design of new series allow it to search for leaks in some tight space. It is compatible with all industrial fluid system and can pair with all Sunlonge fluorescent UV dyes.
The 33ft inspection range makes the new lamps an ideal tool for searching for leaks in various application from mobile hydraulic equipment, stationary hydraulic equipment, facility maintenance projects and on-line quality control. The value pricing of the lamps make them an essential tool to have on hand for routine maintenance and finding leaks fast, fulfill the principle of Sunlonge creating the UV lamps "quality for industrial application, pricing for residential usage".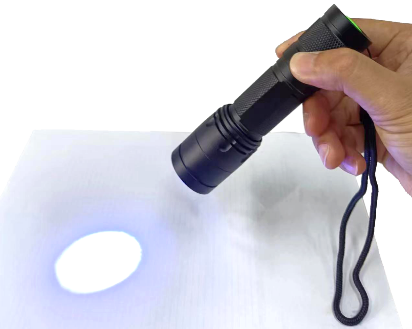 The new series both are with 1 pcs 3W UV LED light source. With Sunlonge newest optical lens technology, the final UV intensity can be up to 25 000 uw/cm2. The SL1200 model even up to 48 000 uw/cm2. Compared with the Sunlonge fluorescent UV dyes, the new series UV flashlights can detect and locate every pinpoint of leaks in the systems. With Sunlonge mini series UV flashlight solution, you will see the optimal productivity on production lines and field service among a wide range of industries.
Sunlonge, is the leading manufacturer and inventor of UV lamps and fluorescent UV material. Been in this field for around 20 years, we have been working with many heavy customers in all kinds of industies, such as HVAC, Aviation, automotive, industrial and more. The UV lamps and fluorescent UV dye remain a convenient necessity in preventative maintenance programs for hydraulic equipment due to the easy method of pouring the dye, detecting leaks fast during any simple inspection for the life of the equipment.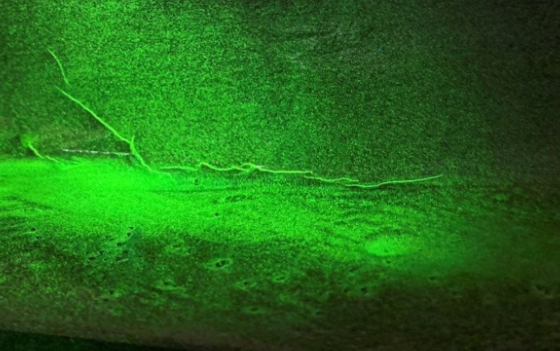 Whatever industries you are from, a nuclear power plant, a huge HVAC system or a automotive system, we always keep informing the customers to be proactive for your system. Do not wait for something to completely break down before you fix it. If you invest in properly and regularly maintaining them, you will end up saving time, money and maybe even lives. That is the real value Sunlonge provides to customers all over the world.