Getting consistent, quality results from penetrant or magnetic particle fluorescent inspection systems depends on many factors; and even if all the parameters are exactly correct, poor UV-A lighting leads to difficult and inconsistent inspections.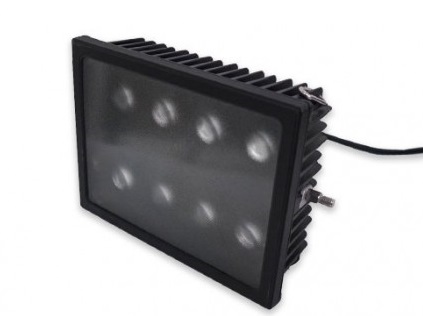 Variation in the UV-A intensity and coverage during final inspection will significantly impact the number and type of indications that can be found. This makes the critical job of evaluation even harder.
Sunlonge is working with our customers to better understand the issues that end-users face. Below, we explain the challenges one high-volume automotive casting manufacturer faced, and how we helped address their challenges.
About the Customer
A customer operates a high-volume manufacturing facility making large, cast parts for the automotive industry. The parts are inspected using an automated penetrant inspection process, with the inspectors working in a dark room with parts travelling along a conveyor. The inspectors use a combination of overhead and handheld UV-A lights for inspection.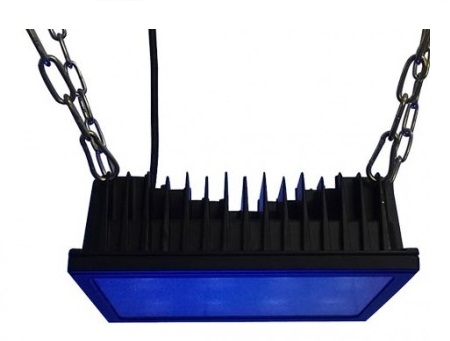 Challenges
The long inspection line was originally built with nearly a dozen fluorescent tube lamps to provide UV-A irradiation to inspect large automotive castings.
Significant cost in maintaining the lamps prompted them to look for alternatives, and recently they had changed out some of the fluorescent fixtures with LED lamps. The LEDs provided good intensity, but the beams were narrowly focused and did not cover a single part completely. This meant that the inspectors had to move the part around to look for indications, occasionally resorting to additional hand-held lamps to complete the job.
Solution
Sunlonge engineers evaluated the inspection area, and replaced some of the remaining fluorescent lamps with SL8108 stationary overhead LED UV lamps. The Sl8108 units were spread apart and angled towards the parts to provide the maximum coverage possible while still maintaining intensity at desired levels.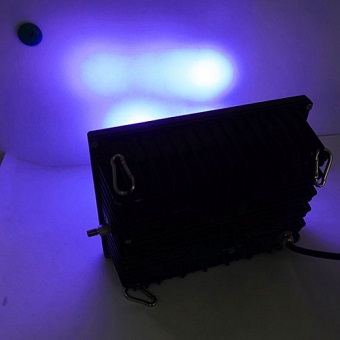 Conclusion
Swapping out mercury-vapor lamps with UV LED fixtures can present their own challenges, often trading off between intensity and beam area. The SL8108 Stationary UV-A Lamp provides both high intensity and large beam area to address those challenges.
With the SL8108, significant improvements can be made in the consistency and reliability of inspections, while increasing the safety and ergonomics of the system as a whole