These days we can see more and more electric vehicles in our life. In 2018, BYD announced that it is working toward an all-electric plan for the zero-emissions future. By 2023, BYD plans on having at least 3M electric vehicles annual production. BYD is one of the largest EV makers in the world, also the leading supplier in China market.
Electric vehicles are predicted to overtake internal combustion engines (ICE) in the near future. BY 2030, EV will likely account for 30% of new vehicle sales in China market. Investments in EVs include at least 15 billion by automakers in China, and $19 billion in Germany. The biggest automakers are accommodating regulators in China and US to cut carbon emissions. Tesla's success also adds pressure for companies to adapt and innovate.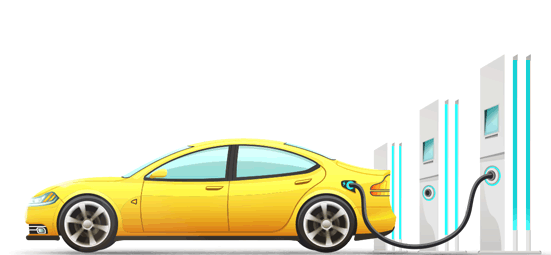 In recent years, many car manufacturers have decided to invest heavily in EV technologies. Ford will cut 14 billion in costs over the next five years and shift resources away from ICEs to develop electric cars. Of the 40 electric vehicles Ford plans for its global lineup by 2022, 16 will be completely electric and the rest will be plug-in hybrids. GM, Toyota, and Volkswagen have aggressive plans to expand their EV offerings and target consumers who want luxury, performance, and an SUV body style.
Technicians today need modern tools for servicing electric vehicles. Electric vehicles can leak fluids just like ICE cars. EVs have A/C oil and coolant fluids that are susceptible to the same wear-and-tear damage. But because these systems are different, the tools need to change.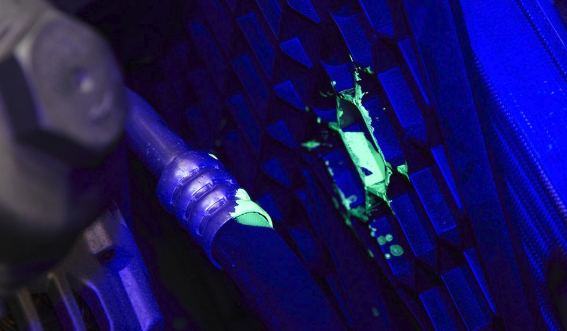 Sunlonge produce SL3200 fluorescent UV dye with the electric vehicle compressor oil. This means the SL3200 series are completely compatible with electrically-driven A/C compressors. The UV dye is formulated with high-dielectric properties-meaning it is resistant to electrical conductivity. This is very important for technicians servicing electrically-driven compressors.
If the UV dye added to the vehicle does not meet the OEM specification, there can be a risk of electric shock. If the compressor oil properties change, the compressor itself can become electrically charged and pose a very serious threat to the technician. Sunlonge UV dye is tested to ensure to meet the specification and will not alter system properties. With Sunlonge UV dye, you can find a reliable and high effective leak detection solution for your electric vehicles as well.