SL8904-H hand-held UV excitation light source
SL8904-H UV light is with 4 pcs powerful UV LED as excitation light source, 6 pcs white LED as side light for current observation, anodized high-strength aluminum alloy housing case, true cool light source, suitable for the college, lab and other biological research departments.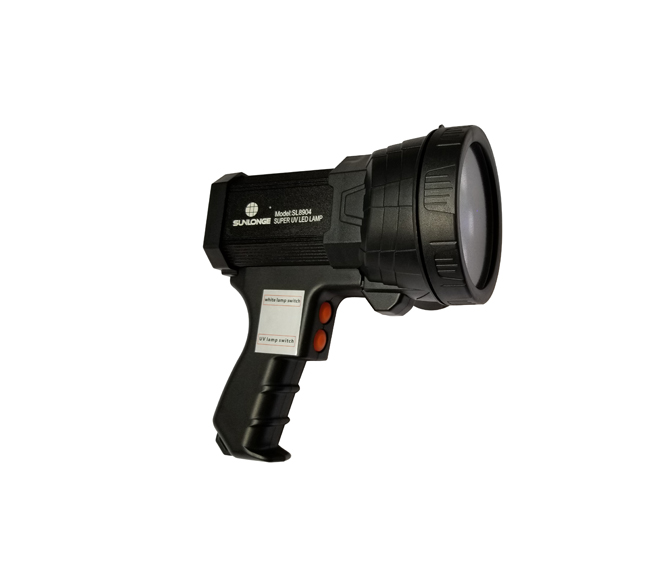 Technical parameter:
1. power consumption: 20W
2. UV intensity up to 21 000 uw/cm2 at 15 inch distance.
3. 6 pcs white light side light for lighting
4. 30 000H long lifespan
5. True UV light source,360-370NM, peak 365NM
6. Irradiated area up to 200MM at 38CM distance
7. 2 version optional, powered by 100-220V/50HZ AC or lithium polymer battery pack.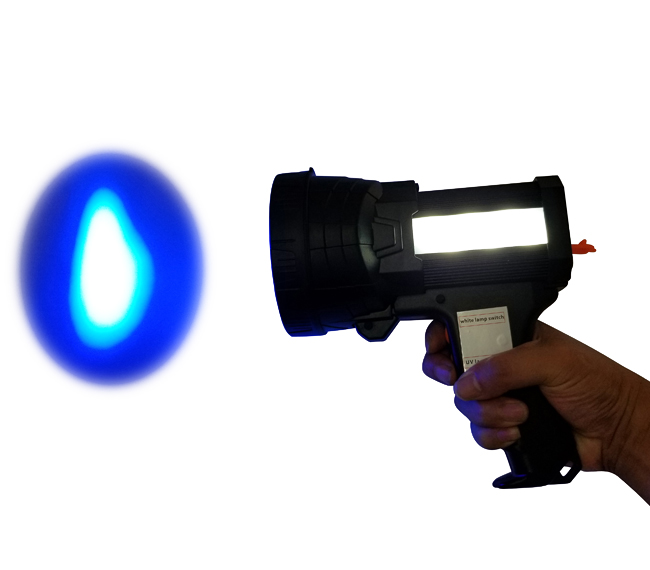 Standard configuration
Inspection lamp, 2 pairs observation glasses, power adapter, toolbox, manual and certificate
Optional: observation filter.
Application
1.Transgenic fluorescent protein screening;2. E-Coli water testing
3. Molecular material photocatalysis;4. Culture fluorescence medical: medical diagnosis
5. Virology sanitation: aflatoxin detection;6. Milk-stone inspection
7. Genetic experiments;8. Fluorescence photography
9. Detection of food contamination;10. Pesticide analysis
11. Rodent contamination and lice detection;12. Dermatology cosmetology