UV flashlight SL1000 leak detection lamp ;SL1000 The portable leak detection lamp
SL1000 UV LED light is with 3W SVC 365NM UV LED light source. Lifespan up to 30000H. Compact design and powered by 1PCS AA or 2 PCS AA battery. The UV intensity of SL1000 can be up to 36000 uw/cm2 at 38cm distance. Our UV lights are approved by customer from more than 30 countries. SL1000 UV light is a powerful tool for leak detection inspection.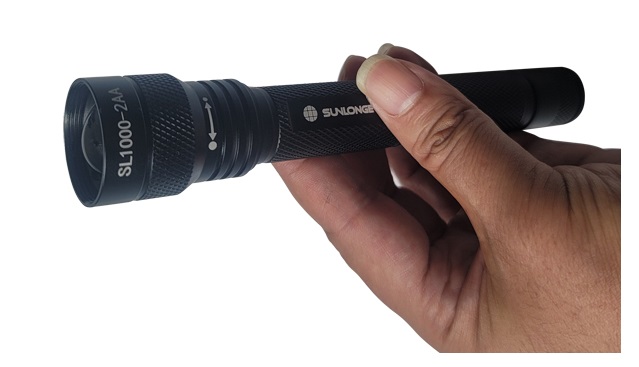 SPECIFICATIONS:
• LED Nos:1 pcs 3W 365NM SVC UV LED with lens
• Peak-wavelength:365-370NM
• UV intensity:36000 uw/cm2 at 15 inch distance
• Irradiated Area: Ø 30-50mm at 38cm Distance
• Power supply: 1PCS AA or 2PCS AA battery
•Stability of UV Intensity: > 80%
• Weight:86 g without accessories,Size: 30*167 MM
Feature:
•Compact design, easy to carry.
•Adjustable beam area and UV intensity design
Standard packaging:
SL1000 UV light, charger, toolbox.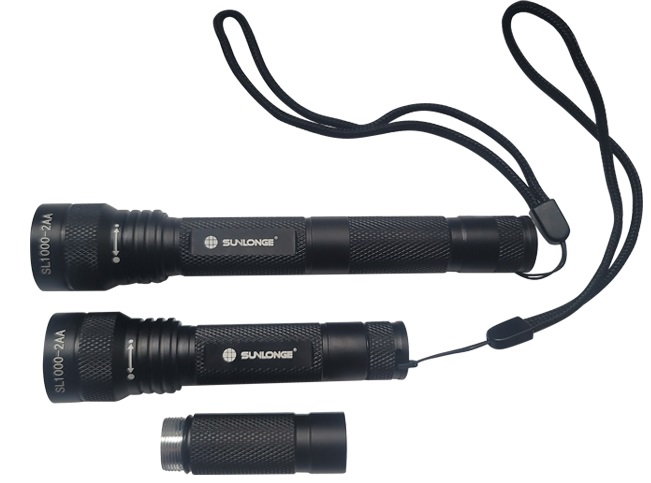 Optional:
UV filter glasses, backup battery