UV flashlight SL3300-H leak detection lamp
SL3300-H UV LED light is with 3W SVC 365NM UV LED light source. Lifespan up to 30000H. Compact design and powered by AAA or 18650 battery. The UV intensity of SL3300-H can be up to 60000 uw/cm2 at 38cm distance. Our UV lights are approved by customer from more than 30 countries. SL3300-H UV light is a powerful tool for leak detection inspection.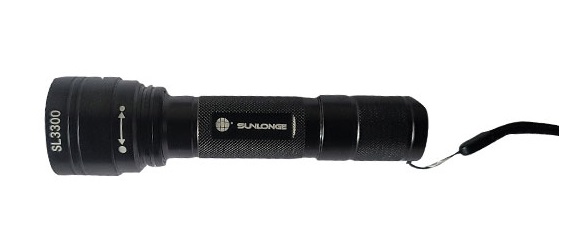 SPECIFICATIONS:
• LED Nos:1 pcs 3W 365NM SVC UV LED with lens
• Peak-wavelength:365-370NM
• UV intensity:60000 uw/cm2 at 15 inch distance
• Irradiated Area: Ø 50-80mm at 38cm Distance
• Power supply: AAA battery or 18650 lithium battery
•Stability of UV Intensity: > 80%
• Weight:150g without accessories,Size: 40*140MM

Feature:
•Compact design, easy to carry.
•Adjustable beam area and UV intensity design
•The constant current driver keeps the UV intensity constant even the battery fades.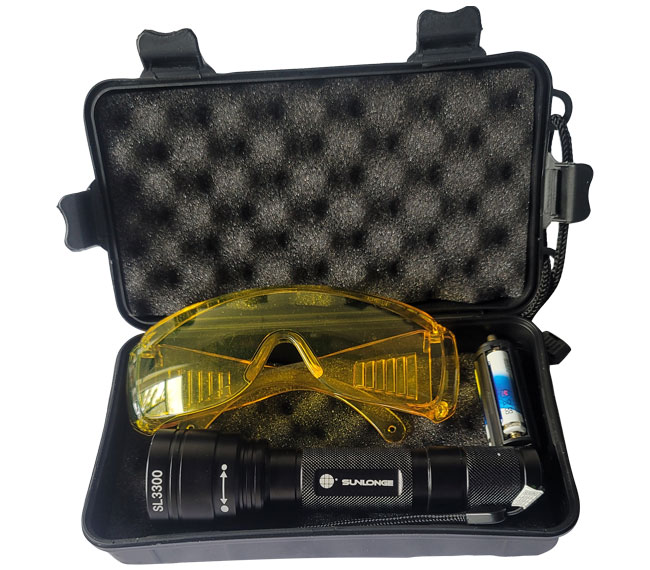 Standard packaging:
SL3300 UV light, charger, toolbox.
Optional:
UV filter glasses, backup battery