When there is auto industry, there is the leak detection request. The suppliers need to ensure that the vehicles are without potential small leaks before customer usage. As the auto industry become larger and larger, a reliable and effective leak detection service is becoming much stronger.
We met other methods of leak detection. Usually they are slow, time costing, and not accurate. Many small leaks can be not detected. For the auto industry, this is not accepted. Cos if the vehicle is running with potential leaks, it may lead to huge repair cost in the future. For example, the electric leak detection device, the device can detect some visible leaks. Some slight leaks can be missed during the device inspection. Moreover, the device can not detect the whole auto system effectively.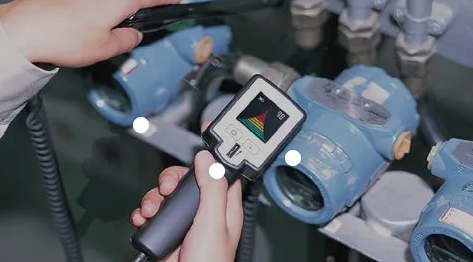 When the fluorescent UV dye is used in the auto industry. We can finally provide a faster and more accurate leak detection method for the auto industry. The fluorescent UV dye is reliable and highly effective. You just need to add it to the suspected auto system. The fluorescent UV dye will be escaping at all the leak areas. Then scanning the system with a UV light, the UV dye will be glowing brightly. With this, even very small leaks can be detected at a distance and the technician can be sure of the exact location of all leaks.
Now fluorescent UV dyes are widely accepted by the auto industry. For the fluorescent UV dye, you just need to add one time into the system. It is able to remain safely within the repaired system. In the regularly auto maintenance, the technician simply rescan the system with a high UV intensity UV light. All the possible leaks can be detected. This long-last application makes the fluorescent UV dye a perfect tool for preventative maintenance and regularly inspection.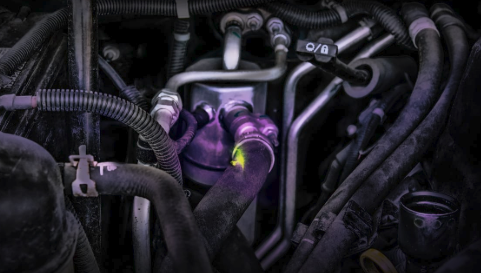 The fluorescent UV dye is safer and more effective. The fluorescent UV dyes for auto industry are all co-solvent free. It means that they are safer and with higher quality than other dyes on the market. You know, co-solvent dye can affect the chemical properties and performance of the system. And the fluorescent UV dyes are organic material. They are environment friendly and meet the international environment standard.
Now all auto suppliers ask a reliable and effective tool for system maintenance. An unapproved diagnostic product will avoid the system warranty and affect the service life. As a leading player in the UV NDT field, Sunlonge developed a comprehensive solution for the auto industry customers, reliable UV lights and high concentration UV dye. With Sunlonge UV light and fluorescent UV dye, we can ensure the auto suppliers there will be no leaks complaint from your customers any more.