According to some survey, now around 78% percent of family are with air conditioners and use about 3% of the power produced by the power plant, with annual cost of more than 6 billion RMB to the householders.
With so many of us spending so much money to keep our families and homes cool, it is important to keep the A/C running properly. Because even the best built and most expensive A/C will eventually leak.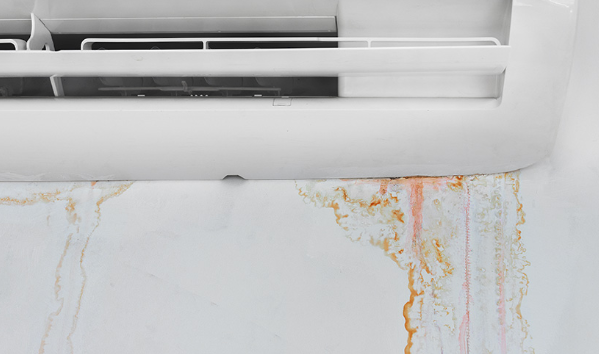 We used to use the bubble solution. The soapy water was sprayed over a suspected leak surface until you see some tiny bubbles appear. Wherever you see bubbles, that is where the leak is.However, bubble solution is not that accurate. You need to check and recheck to locate the precise leak site. Then more extra cost and time need to paid.
Until the fluorescent leak detection was introduced into the HVAC/R industry. We finally had a reliable yet cost effective method for all of us. Fluorescent leak detection is a method in which small amount of fluorescent UV dye is added into the cooling system. With the running of the system, the combined UV dye SL3100 and refrigerant mixture will seek the lowest point of pressure and thus accumulate at all leak sites.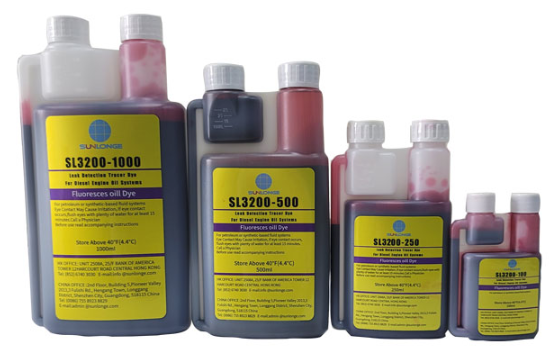 Then with a leak detection lamp can be used to quickly inspect the system for leaks during regular maintenance or service calls. If a leak is present, a sustained fluorescent glow will appear making even the smallest holes easy to pinpoint.
Then how do we select the fluorescent UV dye before our inspection? A real quality fluorescent UV dye is:
1) High concentration.
Every system has oil and refrigerant charge capacity limits recommended by the manufacturer. Some dyes are so diluted that the amount of dye required for leaks to be detected can overload the system and causing them function way below optimum performance levels. Please ensure the fluorescent dye is a high concentrated model.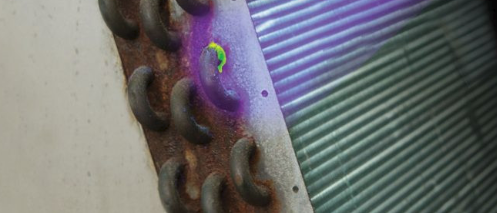 2) Co-solvent free
Co-solvent based dye can impair the performance of the system. The co-solvent free dyes do not degrade the performance and can meet the international environment standard. Moreover, dyes that meet the requirements can stay and work in your system indefinitely.
3) Approved by industry leaders
According to the A/C equipment supplier, the majority of dyes on the market will void the warranty of added. A quality fluorescent UV dye that is approved by the industry leaders will not void equipment warranty.
There is no one method of leak detection that is 100% fool-proof every time. All techniques have the strengths and limitations. But by adopting a preventive maintenance plan and applying the fluorescent leak detection to your A/C system. You will save time, effort, and money over the life of your equipment.