As we all know, the vehicle systems request a lot of circulation of fluid, eg refrigerant, oil, fuel and so on. As the vehicle running on, leaks are going to develop. Usually the leaks are small and difficult to detect with the traditional leak detection methods. If ignored, as the vehicle running, they may result in failure which will cost huge repair cost. For example, a small leak on the A/C system, may lead to the loss of high cost refrigerant and will cause the damage to the compressor and other parts.
How can deal with the leaks and prevent the damage? As a leading supplier in this field, Sunlonge recommend the fluorescent UV dye solution. The Fluorescent UV dye is reliable and effective solution to quickly detect the locate even the smallest leak on the system. They do not require the operation of A/C system, as long as the fluorescent UV dye is added into the system prior to the refrigerant losses. With the fluorescent UV dye, labor cost and money can be saved a lot. It conserves the expensive refrigerant and fluids as well.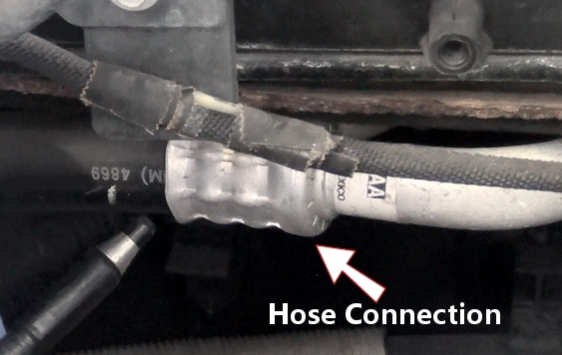 Then how can we choose the right fluorescent UV dye? Different applications ask different fluorescent UV dye. The co-solvent based dyes can impair the properties of A/C system lubricant, resulting in the diminished lubricity. The co-solvent dye is know to be harmful to the aluminum, metals, rubbers and plastic. Now green ecology and environmental-friendly are more emphasized by more authorities. By choosing a UV dye that is co-solvent free, any potential compatibility issues will be minimized.
Sunlonge SL3200 oil based fluorescent UV dye, reliable and totally co-solvent free, is our answer to the industry. With Sunlonge leak detection light, every small leaks can be detected and located. Just add the SL3200 UV dye into the system for a while and then scan the system with a Sunlonge leak detection light. All the leaks are glowing brightly. The fluorescent UV dye can be remained in the system for the next inspection.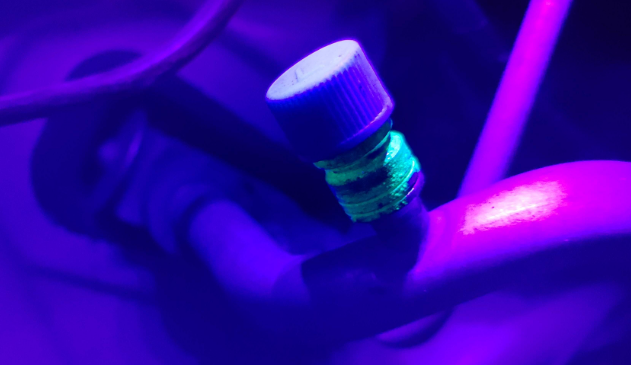 Due to the reliability and high performance, many vehicle manufacturers are installing the A/C systems with Sunlonge SL3200 fluorescent UV dye, which will allow for UV leak detection straight off the assembly line. Sunlonge have been installed in over 250 million vehicles worldwide, including hybrid cars. Manufacturers such as Toyota, Honda, and Audi have all approved Sunlonge fluorescent UV dyes, which can safely remain in any system for the lifetime of the vehicle. If a tracking chip has not been installed in a vehicle, Sunlonge fluorescent UV dyes can safely be added without voiding the vehicle's warranty. Check with us for the dye's specifications for an OEM approval indication.