Mask plates, also known as photo-mask, takes an important role in the semi-conductor wafer fabrication material. The main raw material of photo-mask are quartz substrate, soda substrate and optical film.
Currently, the quartz photo-mask is taking up more market share. The quartz photo-mask is highly transparent, thin as well. All these make the photo-mask inspection a tough issue to the semi-conductor industry. How to deal with it? The whole industry is trying to figure out a reliable way on the inspection.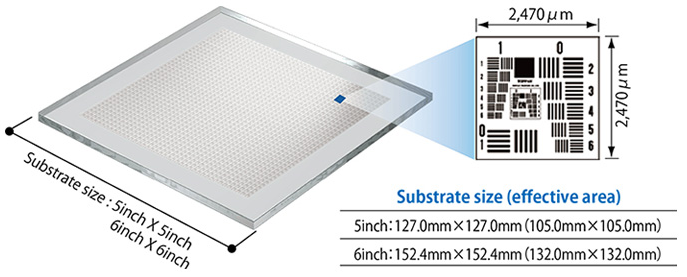 We recommend to you Sunlonge SL8500 model wafer inspection lamp. You can see the main reason listed as following:
1) Wavelength and color temperature. For the surface inspection, different application asks different wavelength and color temperature light source. For scratch and crack defects, we usually use the 6000K white light source. If particle or dust like defects, we will use the green light or green-yellow light source. With the sensitive light source, the defects are more visible in the inspection. Moreover, the human eyes will not be harmed either. SL8500 is with 20W 6000K white LED light source. With the customized filter, SL8500 can perform 2 wavelength, 6000K white light or 500-600NM green-yellow compound light source. That makes SL8500 can cover more application request.
2) The light illuminance. Illuminance is important factor for surface inspection. The illuminance of ordinary lamp is around hundred, even thousand lux. It can not meet the request from high end surface inspection application. According to optical point of view and our experience in this field, the illuminance for wafer surface inspection needs to be up to 100 000 lux. Or many small defects can be missed in the inspection. SL8500 is with 1pcs 20W LED light source, with our customized-design optical lens, the final illuminance can be up to 150 000 lux, which is equivalent with the traditional mercury-vapor lamp.
3) The light uniformity. For the photo-mask inspection, the light uniformity is the key factor to consider before our selection. Due to the high transparency of photo-mask, the light source will pass through the sample itself during the inspection. Then higher light uniformity, the better will the lamp perform. The uniformity of ordinary lamp can be up to 50% around. For wafer inspection application, the uniformity needs to be 80%. Then the inspection can be fulfilled. With our multiple optical lens built-in, the light uniformity of SL8500 model can be up to 90%. That makes SL8500 can detect the defects at minimal 1um size on the in the real inspection.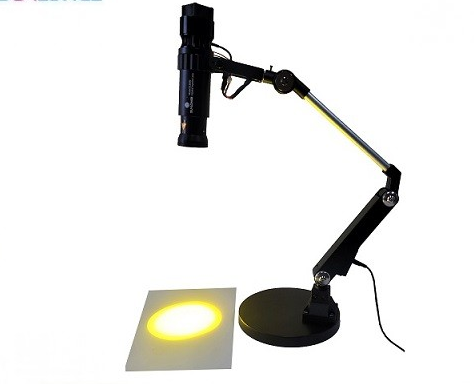 Due to the high performance, SL8500 is now approved and accepted by some heavy photo-mask manufacturer in the field. Wanna know more information about Sunlonge SL8500 inspection lamp, contact us please. We will always have a workable solution for you.