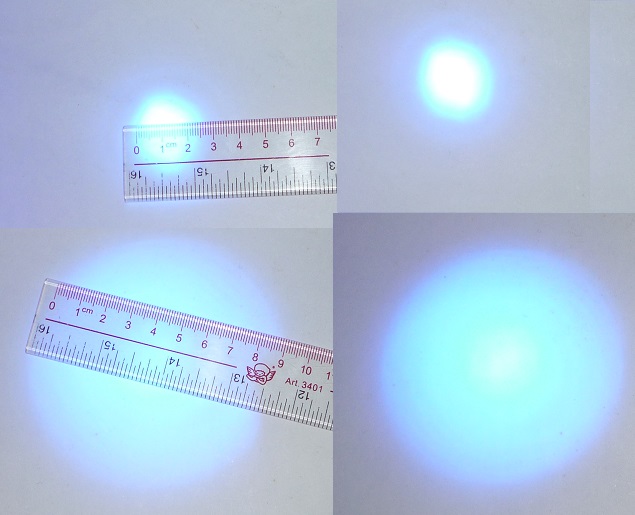 SL3100 Adjustable UV Headlamp
Adjustable UV Headlamp SL3100
A New Palm-Sized, Hands Free Light Source!
Ideal for fluorescent magnetic particle and penetrant testing, mining inspection and a variety of other specialized applications;
Adjustable UV Headlamp feature a powerful UV-A (365 nm) LED light designed to
free the user's hands during an inspection;
Use 4400 mah Lithium battery pack, Power consumption: 3.5 hours ( high brightness operating);
The on/off button is positioned at the back of the lamp to prevent accidental activation.
The headlamps use the equipped with a constant current driver that keeps the UV intensity constant even when the battery fades;
the headlamp Zoom in/Out by adjusting the front the head: The whole light beam is 20 to 100mm, It can meet the needs of different customers.From your lens you can ajust the focal length, the top head can circumgyrate 90 degrees.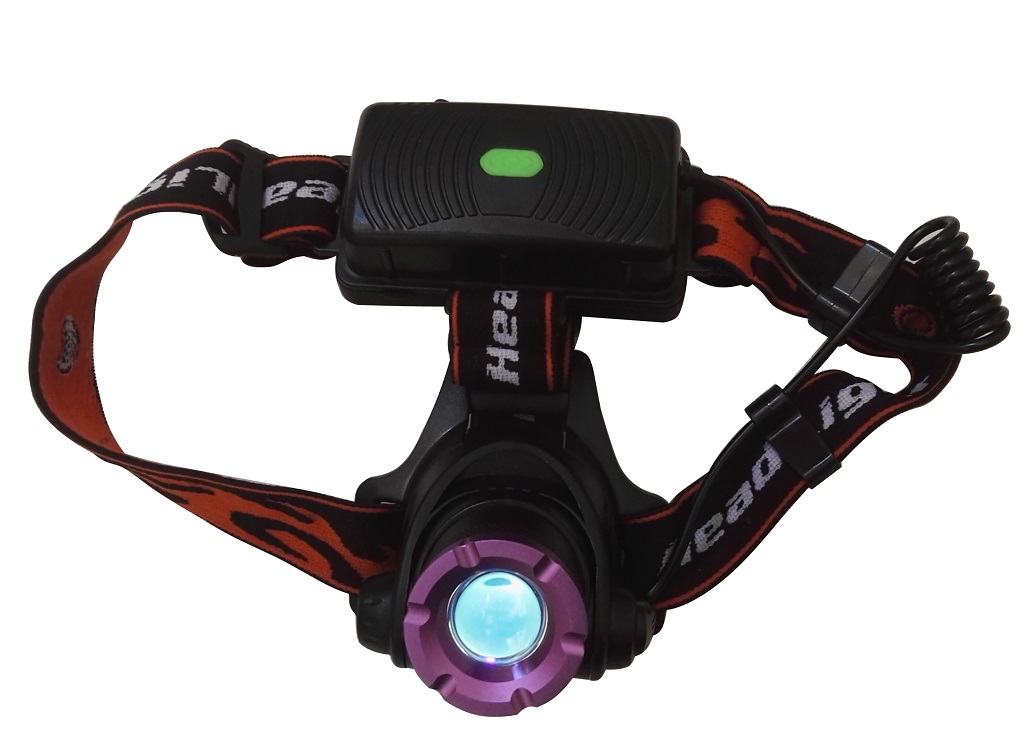 SPECIFICATIONS:
Model: Adjustable UV Headlamp SL3100
Peak-Wavelength:365-370NM;
UV Intensity: spotlight of 10000μW/cm2 –The light beam is 100 mm and a floodlight of 5000 μW/cm2—The light beam is 130mm at 15inch(380mm) ;
UV Led: 1 PCS 5 Watt 365nm Nichia UV LED with lens, average LED life is 30,000 hours
Power supply: 2 pcs 18650 Lithium battery pack—4400mah, Power consumption: 3.5 hours
Irradiated Area in 38cm Distance:The whole light beam is 20-200mm
Uniform light uniformity of illuminance: >80%
Product Size: 40*38mm, WEIGHT :200g without accessories
FEATURES:
1. 1PCS 5 Watt 365nm Nichia UV LED with lens, 100% solid state circuit ensures working properly in strong magnetic field. Safe and pure UV-A content with no UV-B and UV-C.
2. Low visible light emission :less than 2 foot-candles (22 lux)
3. From your lens you can ajust the focal length, the top head can circumgyrate 90 degrees Zoom in/Out by adjusting the front the head: The whole light beam is 20to 200 mm
4. Unique mechanical cooling system keeps LEDs cool to maintain optimum light output during extended use. Ideal for fluorescent magnetic particle and penetrant testing
5. The headlamps use the equipped with a constant current driver that keeps the UV intensity constant even when the battery fades;
STANDARD PACKAGE INCLUDING:
Adjustable UV Headlamp SL3100, Charger, carry case;
OPTIONAL ACCESSORIES:
Spare UV Filter Glasses ( orange or yellow); Polymer battery pack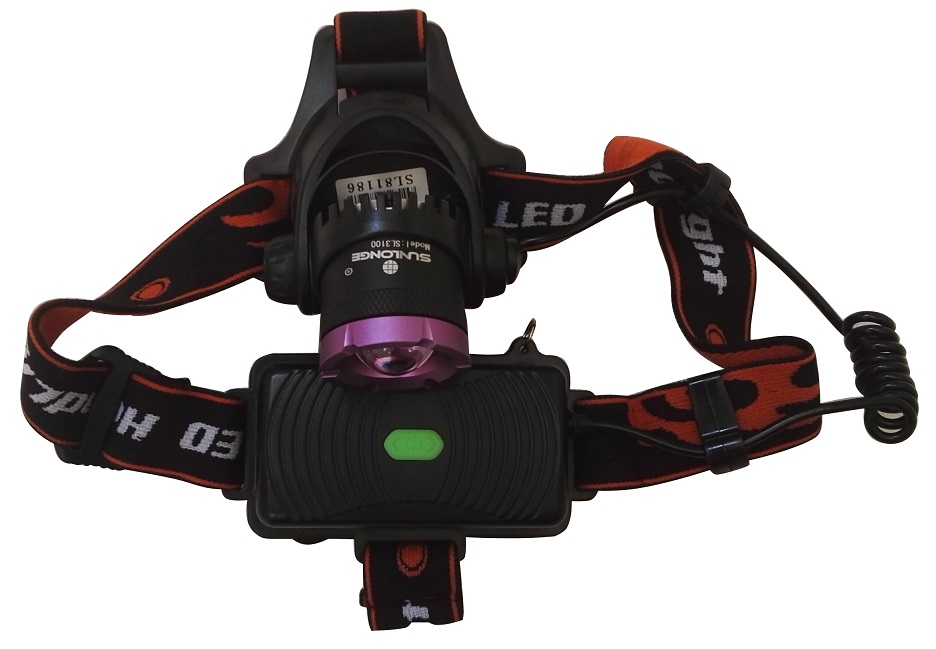 Application:
Penetration testing, fluorescence detection ,Biopolymers, fluorescence observation
Refrigerant leak detection ,Engine oil leak detection
Criminal Investigation: fingerprints, blood observed ,Fluorescence observation of ore ,Detection of oil cleaning
Main purposes:
Fluorescence detection: iron and steel, non-ferrous metals, automobiles, aircraft, fluorescent penetrant inspection, fluorescent magnetic particle inspection
Pollution check: electronic components, boards, dust inspection, LCD panel, checked into the clean room
Leak Check: hydraulic machines, sump, pipe and other oil spill inspection, leak detection using fluorescent agents
Degreasing cleaning validation: the food industry, kitchen, cooking utensils, tableware degreasing cleaning