Industry drivers & trends in NDT of 2022.
Non-destructive testing, or NDT, encompasses inspection technologies and techniques used to detect flaws, increase reliability, maintain asset integrity, and prevent failures in a vast array of industries, from aerospace to automotive, to bridges and building-oil, gas, and power, and the list goes on.
Methods being used today widely range from traditional visual inspection and the use of advanced robotics. The global NDT market is projected to grow by 7.35 billion from 2022-2025, a compound annual growth rate of 10%, While the Covid-19 pandemic did see a considerable impact in the last 3 years. Research suggests growth is expected to increase dramatically when it is over.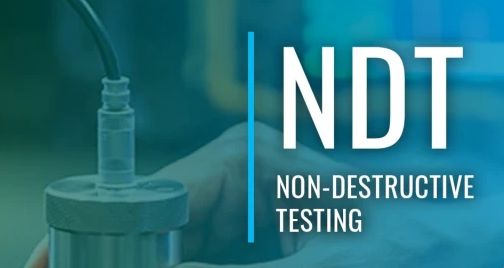 So what is driving that growth, what is trending, and why?
One of the main drivers of increased deployment of NDT technologies is the number of oil and gas projects on the horizon. Just look at China, during the next four years to meet consumer demand, 60% of which will be new build projects. High demand for NDT in oil & gas and power industries is expected to significantly boost market growth.
Besides demand-driven growth and safety regulations, advancement in robotics and automation are really driving industry growth and trend in NDT. Additionally, advancements in robotics, along with the growing trend of automation in manufacturing processes, are boosting the growth of the market as well. Further more, the growing population and the increasing utilization of electricity, are catalyzing the demand for NDT and inspection tools to avoid unexpected system failures and ensure faster production rates.
Then that is the trend in NDT? According to some authoritative research, PT and MT testing held a dominant share of the market in 2022 at 25%. This is attributable to the increased use of MT testing in composites and pipe line corrosion, mapping application, weld inspection, and overrall screening coverage of pipes.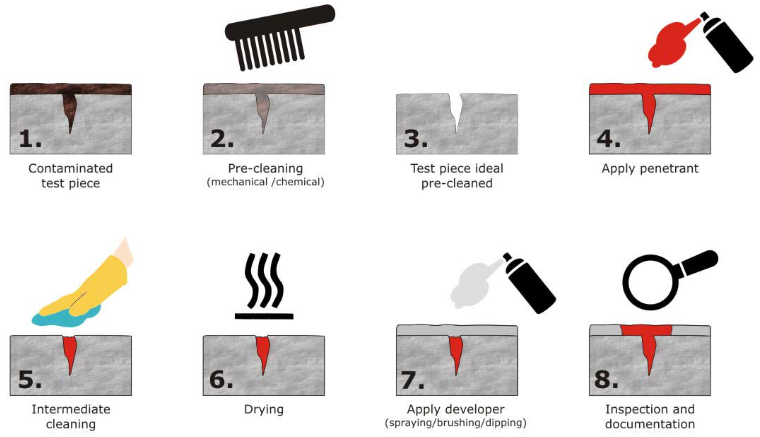 MT and TP have a number of advantage over alternative NDT methods including efficiency, easy of use, and safety. You can have the results in real-time and cover larger areas at once. While MT or TP techniques require a trained professional, the modern tools are durable, easy to use and carry. Those make MT or TP a safer alternative than other NDT methods.
In conclusion, the use of NDT in oil & gas and all relevant industries will expand into the future and there is good reason that MT or PT is leading the way in NDT. We, Sunlonge wil continue to launch new NDT products along with other companies in the NDT field to meet the expected surge in demand.