How to fast detect the engine oil leak for the fueled vehicle?
As we all know, now the EVs are playing an increasingly important role in the automotive market. According to the research, the EVs sales in 2022 is up to 6.88M with 25.6% market share. Meanwhile, the sales of fueled cars in 2022 are up to 27M, with market share of 74%. We can see that fueled vehicles are still the mainstream of the market.
As for the core component for the fuel vehicles, the engine will go through a harsh working environment. In the long term running, The leakage problems can arise. If you find fluid leaking from your vehicle, that may be the indication of some issues. Then you need to act fast to fix the leaks to prevent further problems.
Engine oil leaks are one of the most common vehicle leaks. They usually occur at broken or worn gasket joint around the engine block. Changing will be a time consuming and requires special equipment.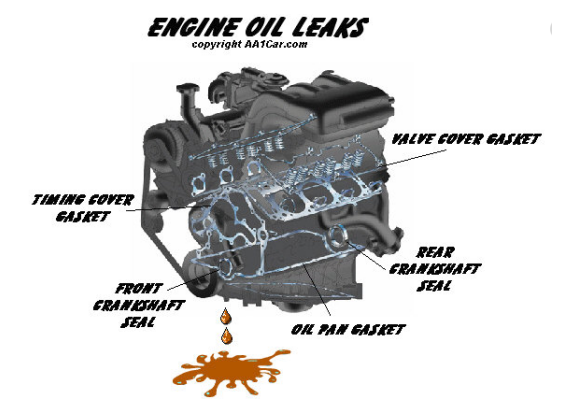 Engine oil can also leak from other location besides the head gasket. Oil can seep past worn crankshaft or seals. These types of leaks will only be noticeable when the car is in operation.
The crankshaft is critical part of the engine. It regulates the ratio of air to fuel. If this ratio is upset, the engine will dis-function. And you will hear a loud metallic noise as the engine misfires between cycles. This is an indication of problems on the engine system. If not addressed, the engine will run roughly and loss of power could occur.
Before the engine going breakdown, you need to guarantee all the leaks site are located before the repairs are done. Or, the vehicle will have to return to the ship for additional costly repair.
Leaks can be difficult to find. Leaks can travel from the original location. This can make finding the leaks difficult to find. There are many detection methods. However, we need to figure out a easy and effective solution for the industry.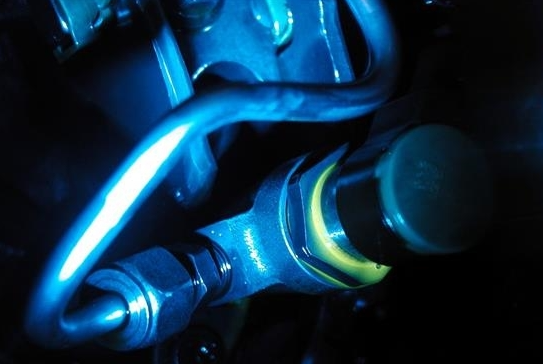 Sunlonge is the leading fluorescent leak detection solution supplier in the automotive industry. The high concentration fluorescent UV dyes can pinpoint the exact location of all leaks on the engine. Just add the fluorescent UV dye to the system, after a short period of time, and then scan the system with Sunlonge's UV leak detection lights.
Meanwhile Sunlonge fluorescent UV dyes are safe to use. They will not affect the system properties. The fluorescent UV dye can remain safely in the system. That means the fluorescent UV dye can be used as part of a preventative maintenance program. If there are new leaks in the system, you just need to scan the system with a UV light. Then you can locate all the exact location of all new leaks, across fluid-based vehicle systems.