Law enforcement officials worldwide rely on ultraviolet and blue light lamps for a wide variety of criminal investigations. Being a lightweight, compact tool makes them ideal for any crime scene investigation. They're also ideal for: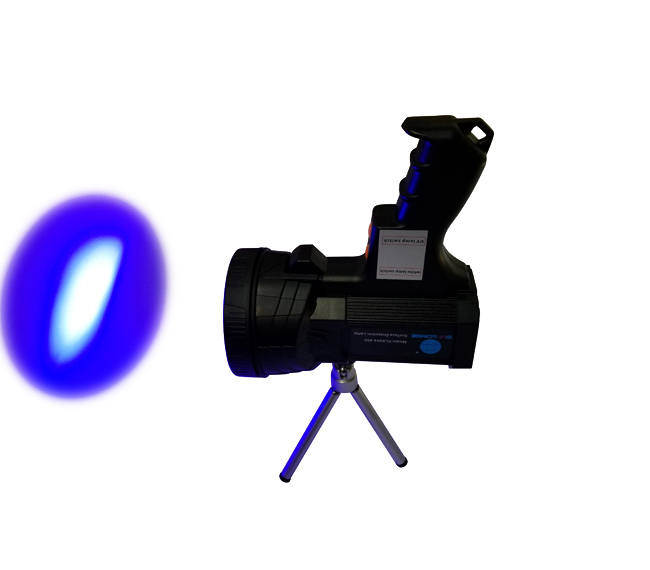 Latent Fingerprint Examinations
UV and blue light lamps enable crime scene investigators and forensic labs to see fingerprints that were developed with fluorescent materials.
Analysis of Blood and Other Bodily Fluids
When exposed to UV or blue light sources, bodily fluids and fluorescent-treated blood samples glow brightly and become easy to view.
Arson Investigation
Fire inspectors can actually see residual accelerant that has not been consumed by a fire. Under UV light, splash marks from chemical fuels on walls, furniture and carpets become instantly visible.
Counterfeit Document Verification
Driver's licenses, passports, credit cards and many other official documents that have invisible fluorescent markings are quickly verified with UV lamps.
Counterfeit Currency Detection
Ultraviolet and blue light alternative light source scanners make different U.S. currency denominations glow with a specific color and show whether bills are genuine or counterfeit.
Sunlonge forensic inspection lamps are easy to use, budget friendly, and save significant time in finding potential crime-solving evidence