SL8904-AR NDT torchlight now ASTM E 3022 compliant(Author: SUNLONGE )
The Sunlonge super UV flashlight SL6300-AR inspection flashlight is now tested to comply with the ASTM E 3022 standard (as well as already being certified to meet ROLLS-ROYCE RRES 90061 requirements).
According to ASTM International, this standard measures emission characteristics of ultraviolet lamps, which are key tools for important safety and quality testing in a variety of industries.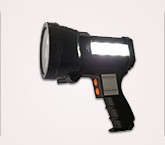 Lamps covered by the practice (E3022, Practice for Measurement of Emission Characteristics of UV-A Lamps Used in Fluorescent Penetrant and Magnetic Particle Testing) are used for production and in-service inspections of bridges, buildings, aircraft, auto components, and more.According to the ASTM's John Brausch, such inspections are common and critical processes that ensure the integrity of infrastructure, products and parts around the world.
"UV-A lamps play a key role in these inspections, enhancing the visibility of fluorescing contrast pigments and dyes that have been trapped by damage or material flaws," says Brausch. The introduction of light-emitting diode (LED) technologies led to the development of the new standard.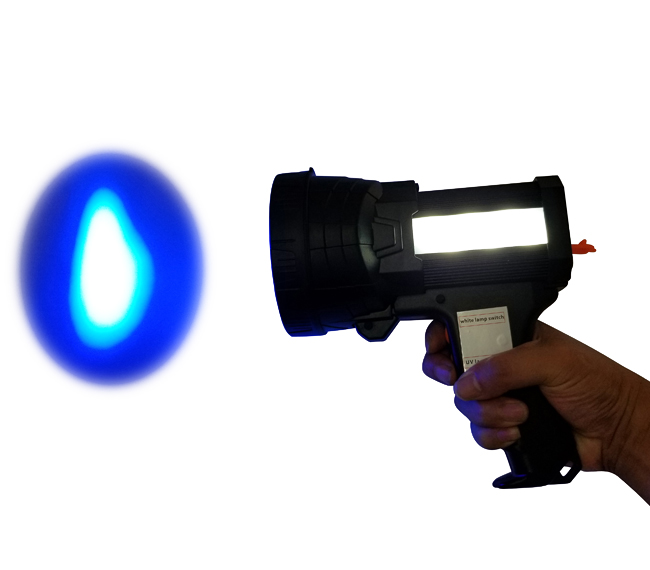 The standard defines methods for measuring emission characteristics of UV-A lamps and defines the minimum performance requirements for UV-A lamps used in nondestructive testing applications. Lamp manufacturers will use it to ensure their products meet such requirements for ultraviolet irradiance, emission characteristics and projected beam profile.
The SL8904-AR features three ultra-hi-flux UV-A LEDs for NDT inspection, plus a white side light LED with an intensity of 400 foot-candles (4,306 lux) to illuminate dark work areas. The lamp produces a nominal steady-state UV-A intensity of less than 5,000 µW/cm2 at 15 inches (38 cm) and a large 8 inch (20 cm) diameter coverage area at 15 inches (38 cm), with a minimum UV-A intensity of 2,000 µW/cm2.