SL8103SUPER UV LED LAMP SL8103
Super UV LED LAMP SL8103 adapts the most advanced LED cold light source technology,they uses Nichia 5 Watt 365nm of NCSU033B(T) and Optical lenses.The LED life is 30,000 hours.
UV-A Intensity is 9000UW/cm2 in 38cm Distance. Ergonomic design reduces the operator stress, 3x SPOT 365 nm uv led with reflection mirrow universal module design for ac operation simple operation
SPECIFICATIONS:
Model: SUPER UV LED LAMP SL8103(Abbreviation:SL803)
Peak-Wavelength:365-370NM;
UV Intensity:13000UW/cm2 at 15inch(380mm) ;
Low visible light emission :less than 2 foot-candles (22 lux)
Number of UV LEDs: 3 x 5W 365NM UV LED with lens, average LED life is 30,000 hours
Power supply: 90-265V AC — works in USA and Europe
Irradiated Area in 38cm Distance:100*200mm
Stability of UV Intensity: > 90%
Product Size: 114*86*106mm ; WEIGHT :680g without accessories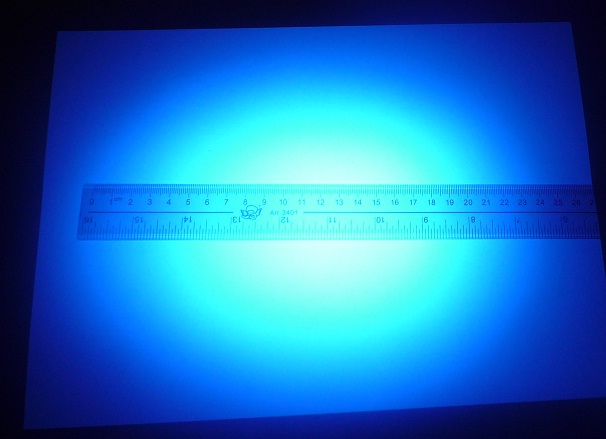 FEATURES:
1. 5W 365NM NICHIA True 365 nm wavelength UV light;
2. Less than 2 FC Candles of white Light;
3 .Instant On/Off, no warm up or cooling down time;
4. No filter or bulbs to replace; Mercury free;
5. 100% solid state cold ensures working properly in strong magnetic field.
STANDARD PACKAGE INCLUDING:
SUPER UV LED LAMP SL8103, carry case;
OPTIONAL ACCESSORIES:
Spare UV Filter Glasses ( orange or yellow); Optical lenses

Application:
Penetration testing, fluorescence detection,Biopolymers, fluorescence observation
Refrigerant leak detection,Engine oil leak detection
Criminal Investigation: fingerprints, blood observed
Fluorescence observation of ore,Detection of oil cleaning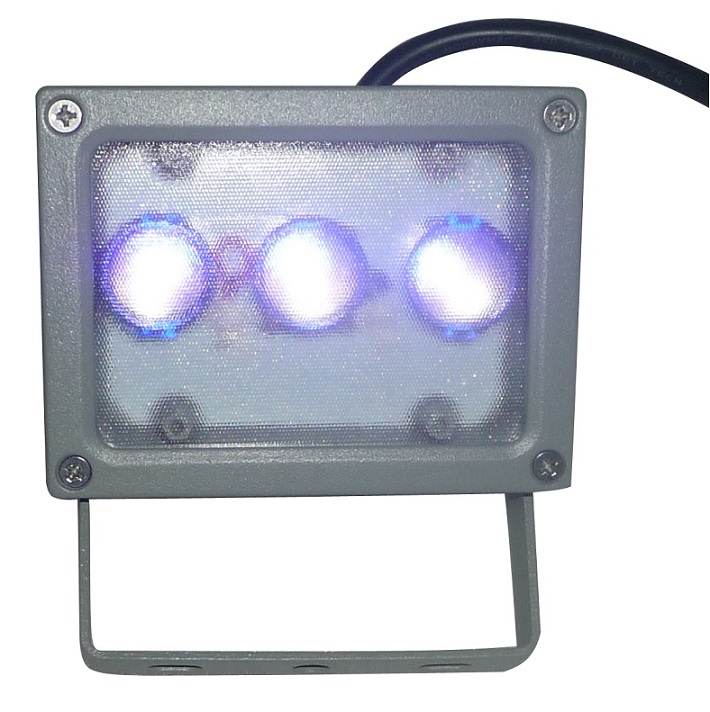 Main purposes:
Fluorescence detection: iron and steel, non-ferrous metals, automobiles, aircraft, fluorescent penetrant inspection, fluorescent magnetic particle inspection
Pollution check: electronic components, boards, dust inspection, LCD panel, checked into the clean room
Leak Check: hydraulic machines, sump, pipe and other oil spill inspection, leak detection using fluorescent agents
Degreasing cleaning validation: the food industry, kitchen, cooking utensils, tableware degreasing cleaning