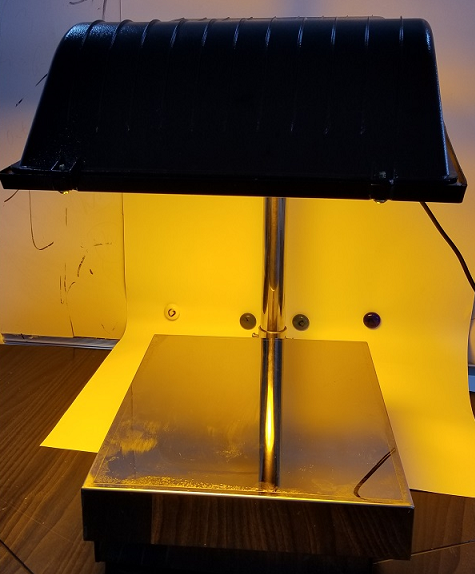 SL8800 desktop surface inspection lamp (Sodium lamp) manual
Product parameter:

Product name

Desktop surface inspection lamp(Newton Ring inspection lamp)

Model NO

SL8800

Irradiated area

30*40CM

Dimming

Manual dimming

Power supply

110-240V; 50/60HZ

Lamp specification

Low pressure Sodium lamp

Lamp lifespan

9000H

Wattage

30W

Lighting method

Electronics Ballast

Illuminance

3500 lux at 30cm distance

Protection mode

Over current and voltage protection
Important safety instructions:
1. Read all the manual before use;
2. If SL8800 lamp is physically damaged, do not use it and contact us promptly;Use only the genuine Sunlonge replacement parts. Replacement from other suppliers may affect the performance and void the warranty.
3. SL8800 is not approved for use in hazardous atmospheres. Do not attempt to use it in areas requiring explosion-proof lighting.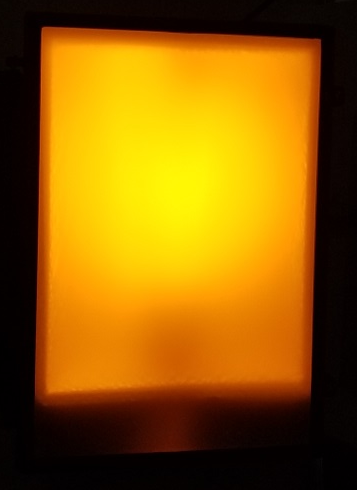 Warranty:
Thank you for choosing us. Sunlonge is a top leading manufacturer in the NDT and special need lamp field. Our lamps are approved in 30 countries and districts. Sunlonge is dealing with the marketing and after-sale service in oversea market.
o 1.We offer 1-year warranty for our lamps. Sunlonge will offer free replacement service during the warranty, accessory with 6-month warranty. During the period, we will offer free replacement or repair service (This warranty is not applicable for damages cause by artificial damage or intentional force).
2. Limited lifetime warranty: after the warranty period, we will charge you the accessory cost. The total cost will be evaluated on the replacement material cost.
3. If the accessory is broken, we will offer free replacement. If over the warranty, the customer need pay for the accessory.
4. Freight cost: during the warranty, the customer or distributor will stand the cost to us. Sunlonge will stand the freight cost to the customer or distributor. If over the warranty period, the customer or distributor will cost freight cost back and forward.
5. Sunlonge reserves the final interpretation of the warranty regulations. If any further inquiry,