Sunlonge new release SL8904-AR feature four ultra-hi-flux UV-A LEDs plus a side light for lighting between fluorescent inspection and flaw location. For increased flexibility, it features a unique dual, high/low white light output control. The lamp is fully compliant with the ASTM E3022 Standard for LED UV-A lamps.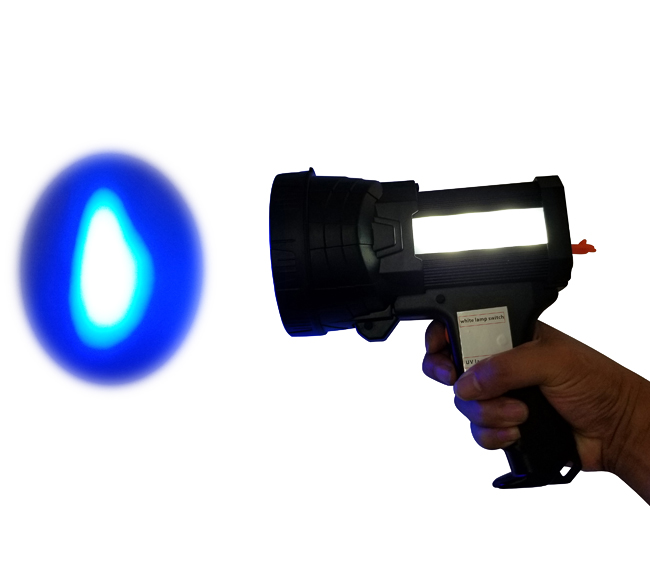 The SL8904-AR broad-beam configuration produces an extremely wide coverage area, making it ideal for both hand-held and in-line applications. Long-lasting UV-A lenses reduce the rate of solarization. The lamp features a nominal steady-state UV-A intensity of 4000 μW/cm2 at 15 inches. It also has a large 7 inch diameter coverage area at 15 inches, with a minimum UV-A intensity of 1,000 μW/cm2. It's low visible light emission is less than 0.5 foot-candle (5 lux).
SL8904-AR's faceplate with integral blacklight filters reduces output of wavelengths longer than 400 nm. While the white light LED allow for scanning of surface flaws or illuminating dark work spaces. No-fans keep the LEDs cool to maintain optimum light output during extended use. The SL8904-AR features multi-LED, broad-beam UV-A (365 nm) inspection lamps. It is specifically designed to meet ASTM UV-A intensity and wavelength specifications for LPT and MPT.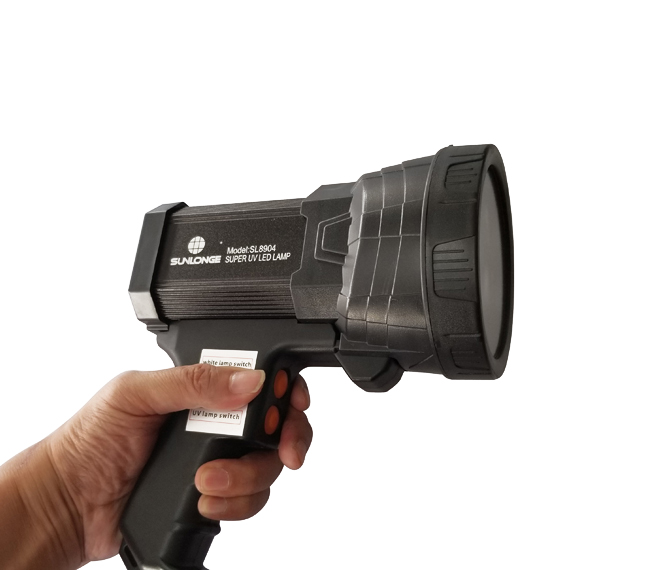 There's no trigger finger fatigue with the SL8904-AR. It stays on, working, until you're done working. That's because switching operation modes is as simple as toggling the rear-mounted, easy-use. And SL8904-AR also features 2 separate switches. One is for UV light, the other for white light, preventing the dis-function caused by one switch.