SL8806-GY Green surface inspection Lamp,Wafer Inspection Lamp isincluding two wavelength combination,3 pcs 525NM green light and 3 pcs 595nm yellow  light. (you can choose different two wavelength combination, 365NM, 395NM,455NM,525NM,595NM,625NM,6000K)
Glass surface testing principle: Yellow-green and green light are sensitive sources for human eyes, which can effectively inspect the flaws on the surface of the workpiece. Ideal inspection lamp with 2 wavelength combination can fully test the defect and flaws on surface. According to the requirement from client and demand from the market, we developed the SL8806 series multi-function inspection lamp with our multiple optical lens technology. Its inspection effect reaches the same level to the related top brand items.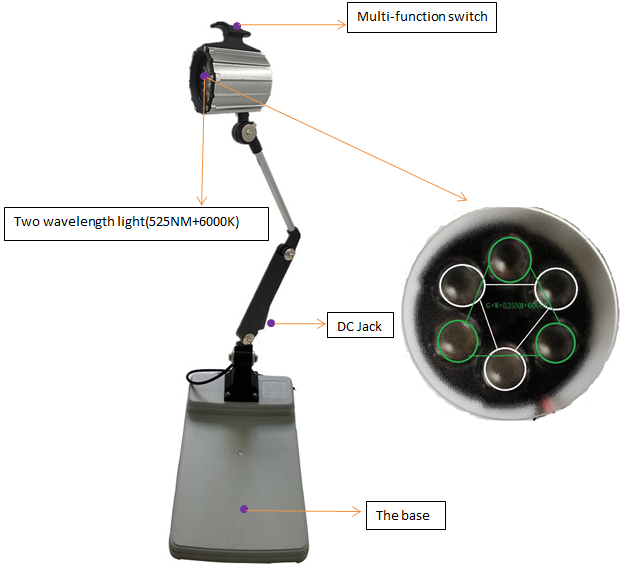 SPECIFICATIONS
Model NO

SL8806-GY

SL8806-GW

Remark

LED NO and Spe

3 pcs 5W 525NM and 3 pcs 595NM LED

3pcs 5W 525NM and 3pcs 6000K LED

We can customize the lamps according to   your request.

 Two different wavelength combination

(365NM,395NM,455NM,525NM,595NM,625NM,6000K).   Yellow-green light for some special demand

Luminance(30CM distance)

40000LX-525NM

38000LX-525NM

40000LX-525NM

39000LX-525NM

Irradiance(MM)

○200MM—525NM;

○180MM—595NM

○200MM—525NM;

○186MM—595NM

Switch mode

the switch for 2pcs the inspection lamp.

Lifespan

30000H

Power   supply

AC100-240V(input:AC100-240V/Output:DC   12V 1A)

Size and weight

ABS +   Aluminum alloy,116   * 108mm;  Net: 0.96KG 180 * 190 * 106mm;   净重: 0.68KG

Accessory

protective glasses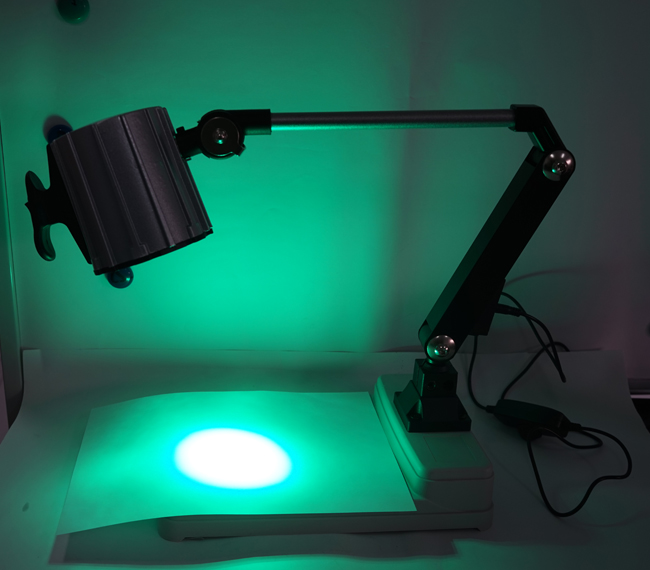 Feature: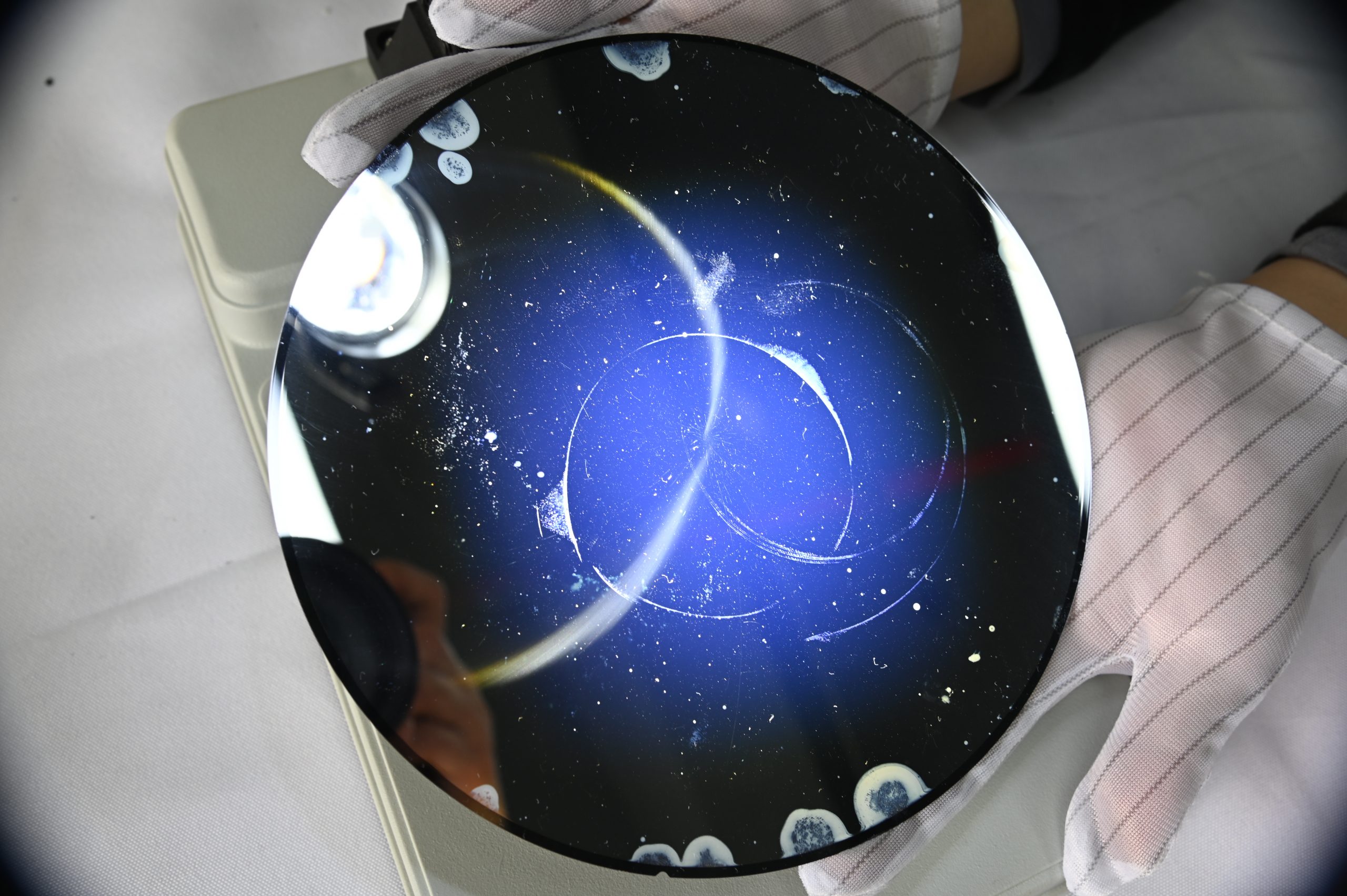 1. SL8806-GY surface inspection Lamp is 2 different wavelength combination,3 pcs 525NM green light, 3 pcs 595NM yellow light. (you can choose different wavelength combination: 365NM,395NM,455NM,525NM,595NM,625NM,6000K)
2. SL8806-GY inspection lamp, with 2 different wavelength combination, can meet different inspection demand from clients and test the defect and flaw as well.
White light: Suitable for the scratches and slight contamination or coating at different levels.
Green light: Suitable for micro-scratch, dust, liquid crystal glass. More than 70% of defect can be detected, especially the micro scratches on the surface.
Yellow light: Micro-engraved mold, semiconductor wafer, sapphire. Good for coating inspection.
3. Unique mechanical cooling system can help cool down the lamp quickly, maintaining the optimal wavelength output in long time running
4. Detect minimal 10um scratch or dust. We master the core technology in optica. We can customize the inspection lamp according to customer demand with our optical lens sets.
Application:
LCD filter, polarizer, wafer, semiconductor, glasses or metal surface scratch or dust inspection. We can customize the AC version with special demand.
SL8806 series Lamp Abbreviation and code:
SL-8806XX
365NM ultraviolet Abbreviation–U; 395NM violet Abbreviation—V;
455NM blue light Abbreviation–B;  525NM green light Abbreviation–G;
595NM amber light Abbreviation–A; 625NM red lightAbbreviation-R;
6000k white light  Abbreviation—W