Introduction
These days the hot-wave swept the whole country. It is expected that we will again meet the tough time of the hot season. So, it is the time to make sure the car's A/C and cooling system are in good shape and free of any defects. If you are not aware of the status of the systems, it may lead to a terrible experience in this coming hot summer and eventual mechanical breakdown.
To make sure your cooling system is operating at full capacity, just turn your cooling all the way up and allow the unit to run for about 10 minutes. If anything sounds strange, there shall be some problems in your interior vents. If there is inadequate cooling flow, this may be an indicator that your coolant level is low. Coolant is critical to the safe and controlled operation of your vehicle.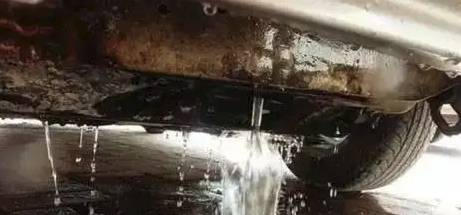 Checking for problems
Your cooling system uses cold coolant to cooling down the interior of your car. Coolant circulates around your engine block and transfers excess heat to the coolant, which is then dissipated ambiently via the radiator system. If the coolant levels are insufficient or depleted, your engine can quickly overhear or worse. So even though winter is now coming to us. Checking your heating system is vital at this moment.
Checking the coolant system
Checking the coolant level in your system is simple. But your vehicle should not be losing coolant under normal circumstances. Cracks in your vehicle's hoses, an improperly fitted radiator cap. A damaged water pipe, or a defect in your radiator can lead to the loss of coolant in your vehicle's system.
To check your coolant system, first allow the vehicle to cool down. Open the hood and locate the coolant reservoir tank. The reservoir tank is translucent and made of high-grade plastic. Your coolant will be stored in this tank. The color of the coolant will usually be red, green, blue or yellow, depending on your system's specifications.
Inspect the AC system now
Since there is a problem, we need to fix the AC issue before it becomes more serious. Start by checking your AC system the same way you checked your hearing system. Meanwhile Sunlonge offers a wide variety of leak detection tools. Our fluorescent leak detection dyes can be added to your vehicle's AC system, such as coolant, transmission fluid and more. Simply add the appropriate fluorescent leak detection dye to the suspect system, operate the system for a limited amount of time, and scan the system with our UV leak detection flashlight. Then you can totally locate every leak of the AC system. The early replacement can help save a huge cost in the repair service and prevent the potential breakdown of the vehicle.