SUNLONGE Ultra-high intensity MINI UV NDT LAMP Lamp RAT071
SPECIFICATIONS:
SIZE: 26*18*9.5 mm,WEIGHT :800g with battery
LAMP : 24W Metal high-pressure discharge lamp
Bulb service time: over 2200 hours
UV LAMP INTENSITY: 12000 uw/ cm2(Maximum 25000 uw/ cm2)(at 38cm)—- Use of the special manufacture process
UV WAVE LENGTH: 365 nm
Battery: rechargeable lithium ion battery 2200mah
Battery life span: more than 500 times rechargeable
Power consumption: 55 minutes— high brightness operating
Charger: 100/240 universal chargers or 12v car charger
Material in housing: Sealed aluminum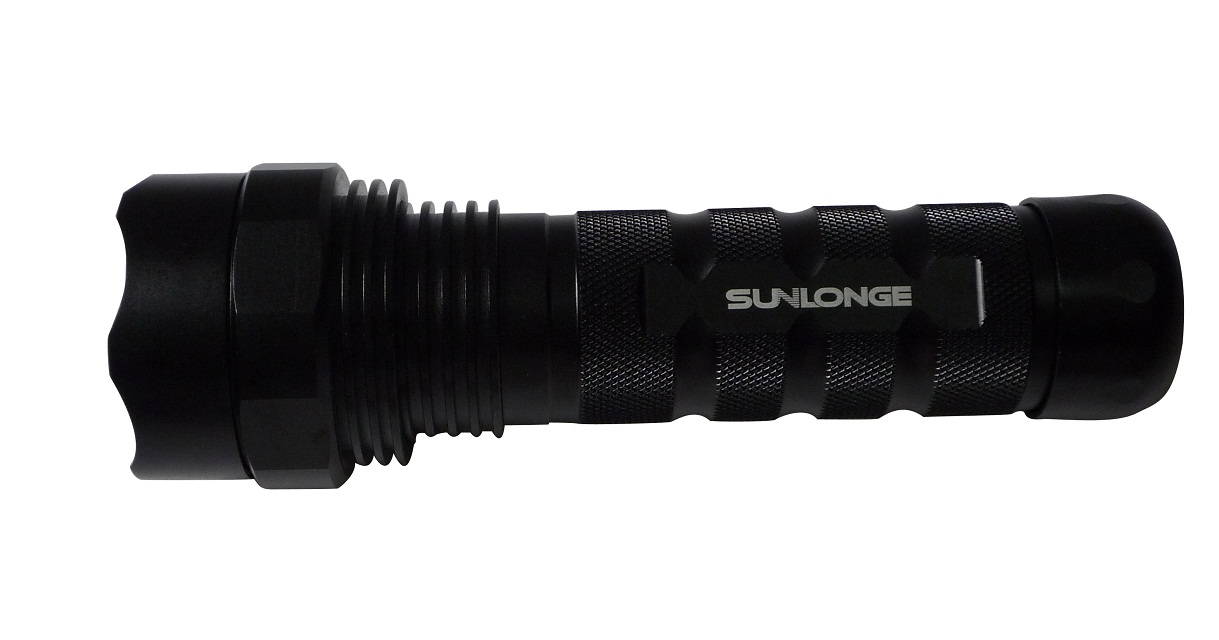 Features:
1.Use of the special manufacture process 24W HID LAMP.
2.Not effected the magnetic fields – Highest intensity Maximum 25000 uw/ cm2
3. Quick start to open after 15 seconds to reach the highest intensity of UV light that can be started. Reduce the time required for the lamp warm-up.
4. Portable, especially strong and durable, suitable for both the laboratory and factory environments.
5. Use RECHARGEABLE LITHIUM ION BATTERY 2200MAH , fully charged 55 minutes of continuous operation .
STANDARD PACKAGE INCLUDING:
1 set. 100/240 VAC ADAPTOR CHARGER
1 pcs. 12V CAR Charger
1 set 24W 365NM UV lamp with battery
1 pcs UV filter
1 pcs Alloy carry case
Option:
Spare lamp ,Spare Lithium Ion Battery
Spare UV Filter ,Glasses ( orange or yellow)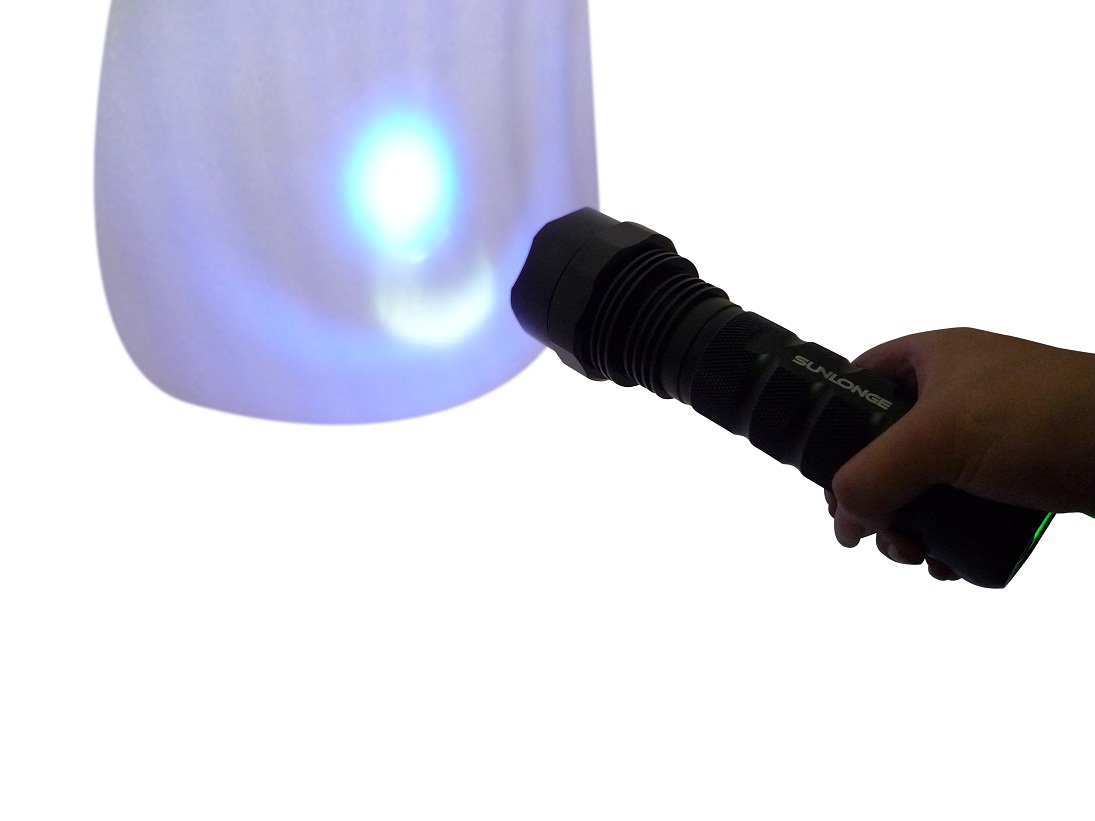 Application:
Penetration testing, fluorescence detection
Biopolymers, fluorescence observation
Refrigerant leak detection
Engine oil leak detection
Criminal Investigation: fingerprints, blood observed
Fluorescence observation of ore
Detection of oil cleaning
Main purposes:
Fluorescence detection: iron and steel, non-ferrous metals, automobiles, aircraft, fluorescent penetrant inspection, fluorescent magnetic particle inspection
Pollution check: electronic components, boards, dust inspection, LCD panel, checked into the clean room
Leak Check: hydraulic machines, sump, pipe and other oil spill inspection, leak detection using fluorescent agents
Degreasing cleaning validation: the food industry, kitchen, cooking utensils, tableware degreasing cleaning validati